SOLUTIONS FOR ALL PARTICIPANTS IN SUPPLY CHAIN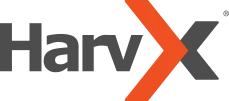 Producers Coordinate Harvest
Pickups Directly With Truck Drivers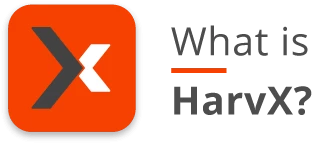 HarvX makes logistics easy by connecting drivers and producers directly. Producers can schedule pickup and delivery when they need it, as well as guide drivers through their farms directly to the harvest location. Drivers can accept jobs, schedule future jobs and receive payments all from their mobile app. Facilities like grain elevators and silos can also track and manage drop offs easily through the mobile app. HarvX adds yet another layer of security, efficiency and accountability to the GrainChain suite of products.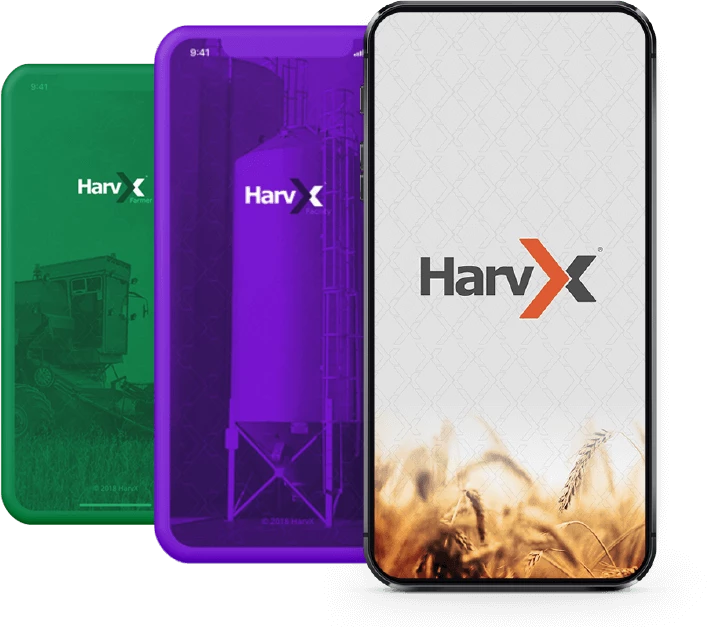 For Producers
Simplifying the way you do business - schedule harvest deliveries on demand or for a future date.

For Drivers
Easily manage numerous drivers with real-time status and location updates that allows you to guide them throughout the drop off process.
For Facilities
Connecting you directly to your potential clients, allowing you to view delivery jobs and accepting them from your mobile device at a future date.

HarvX Producer
Connecting producers and drivers directly
The HarvX Producer app allows you to simplify the way you do business: schedule harvest pickups on demand or for future dates and track your deliveries in real-time, all from your mobile device. Avoid the hassle of lost drivers by creating a map through your farm directly to the harvest location using our Follow Me In and Follow Me Out feature. Reporting and accounting has never been easier since all of the information is securely stored and ready for you to view at any time. Receive notifications the moment your delivery arrives at the storage facility and pay your drivers instantly with the convenience of our mobile app.


HarvX Driver
Making deliveries faster and easier, improving efficiency for drivers
Connecting you directly to your potential clients, the HarvX Driver app allows you to view current and future delivery jobs, accept them and get paid quickly all from your mobile device. The HarvX Driver app can be customized for independent, single driver operations or large scale freight and delivery companies that need to manage multiple drivers, providing the tools to help you grow your business. Our Follow Me In/Follow Me Out feature ensures that you can arrive promptly at the harvest location without getting lost in remote areas or large farms again. Producers can map out the exact path to the harvest with step-by-step directions you can follow through your mobile device.



HarvX Facility
Simplifying logistics by providing your storage facility with better tools
Grain elevators, silos and other storage facilities can use the HarvX Facility app alone or in conjunction with SiloSys as a comprehensive logistics solution for operations. Easily manage numerous drivers delivering to your facility with real-time status and location updates, allowing you to guide them throughout the drop off process. Avoid processing congestion or delays as trucks make their way through the queue and your facility and replace costly and inefficient manual data input with an automated, digitized process that links seamlessly to SiloSys. The HarvX Facility app brings unparalleled efficiency, traceability and reliability to your entire workflow, all manageable from your mobile device.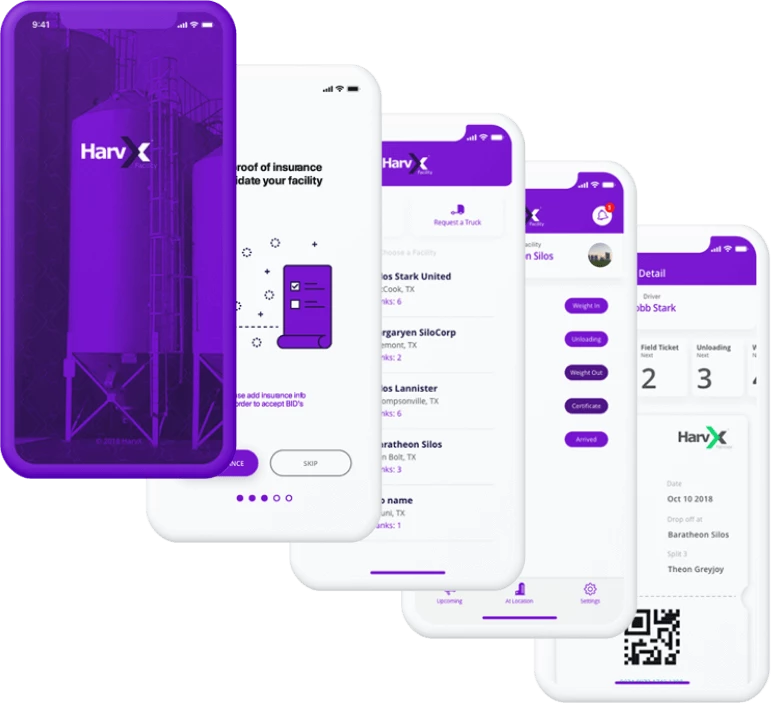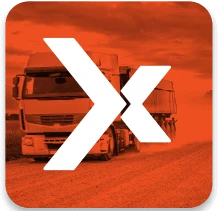 HarvX is part of GrainChain's suite of products that together improve transparency, reliability and efficiency throughout the commodities market.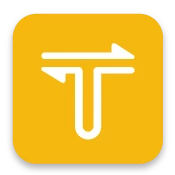 Trumodity facilitates smart contracts between Producers and buyers and ensures accurate, real-time tracking of commodities throughout the supply chain. It ensures prompt payment for Producers and immediate transfer of ownership for buyers.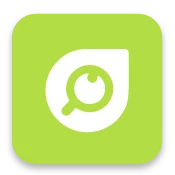 Seed Audit is our preharvest management solution, which securely records and tracks all data from seed to harvest. This data feeds into Trumodity and SiloSys to add a new level of traceability, efficiency and transparency to the supply chain.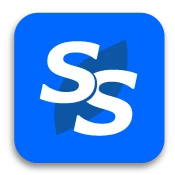 SiloSys is our inventory management platform that securely records and tracks commodity data from farm to grain elevator to buyer. Data from Trumodity and Silosys feeds into the blockchain to ensure security, transparency and accountability.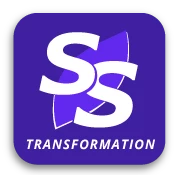 Transformation is an added feature for SiloSys for commodities that require complex processing like coffee, wheat or palm oil. Data from the processing plant feeds into our platform to provide transparency and real time status updates.
Learn more about how GrainChain's innovative suite of products works together to solve the problems facing the agribusiness supply chain.